On demand top freelance experts and executive interim managers
FINANCE     –     DIGITAL     –     RSE
Have you ever considered working with

an independent consultant or interim manager?
Whether you want to access to the right expertise, benefits from the flexibility of the freelance model or be helped by an interim manager, Blue Ocean Entrepreneurs is a business savvy solution.

The right expert
+300 entrepreneurial and international profiles
Average +15-year consulting and operational experience
+1000 assignements led by our consultants

The right time
Proposal of candidates within 72h
Pre selection following a highly level recruitment process
Recommendations from their peers and client references.

The right offer
A team or an individual
Part-time // Full-time
Competitive budget
Our range of
capabilities
A multi-niche positioning of specialists
Finance/Risk
• Due diligence
• Post merger acquisition
• Banking Regulating
• Risk management…
Digital & Data
• Data analytics
• Data science
• Customer experience
• ERP implementation
Marketing & Sales
• Go-to-market strategy,
• E-commerce Webmarketing
• Pricing
• Business development
Sustainability
• ESG strategy
• Green building Business
• B Corp certification and Ibiza2018
• Reporting & communication
Investment funds – Start-up ecosystem
Example of type of assignment
Example of type of assignment

Understandings your needs
Project briefing with a senior Blue Ocean partner.
Defining the best fit in terms of expertise, culture, and budget.

Select the best candidate
2 candidates presented within 72 hrs.
Contracting with Blue Ocean.
Administrative & logistic aspects managed.

Conducting the mission
Regular follow-up client & consultant by a senior partner.
Best practice sharing from our community of experts, if needed.
A new vision of

management consulting
Excellence, responsiveness, Efficiency.
Join our community of talents
Get the opportunity to work on the most exciting projects and join a European talented community with real expertise in their domains (CFO advisory, Sustainability, Banking, Digital, marketing)
From project inception to completion, Blue Ocean Entrepreneurs  will support both you and the client for success.
Our criteria for selection :
You should have at least 2 years experience in a high-class consulting environment (management consultancy, auditing or investment bank) or have a strong industry track record (at least 10 years of professional experience) with a clear industrial or functional focus.
About us
We engage with our clients to help their business build profit growth and business value
Blue Ocean community brings together more than 100 industry experts and independent consultants with an entrepreneurial and international profile
We select our talents following our recruitment process, recommendations from their peers and client references.
We ensure that have the right expertise but that they also share our values of empathy and commitment
We understand the issues our clients face, and define in-hand the perfect match for their project and their company
Our partners lead every project, ensuring quality, consistency and value.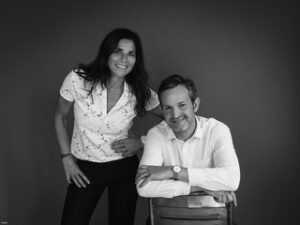 We are 2 entrepreneurs with an extensive experience as consultants in major consulting firms and as independents.
Following rich experiences in France and overseas, as consultants, start-uppers or C-levels in international companies, we have launched Blue Ocean Entrepreneurs. We aim to take the best of traditional management consulting and freelancing to create a new consulting model.